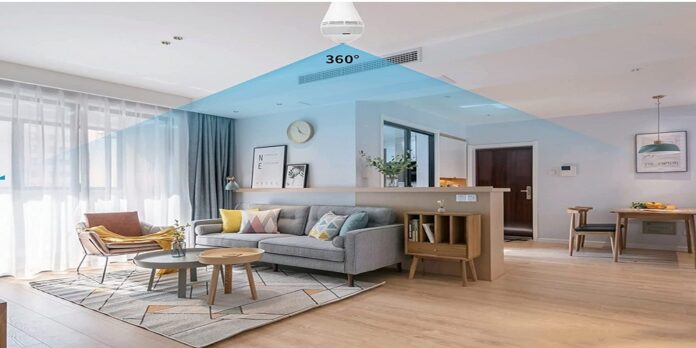 The combination of light bulb and camera has gained massive popularity lately as it ensures security along with light without being recognized. Unlike many other cameras, these bulb cameras are easy to install and use.
If you have not purchased the bulb camera yet, there might be a lot of questions in your mind about this invention. This article will elucidate a few key features of light bulb camera which makes them worth buying.
If you are interested to know why you should choose these cameras over others, stay here till the end!
Are Light Bulb Cameras Worthy?
There are multiple features of bulb cameras that you need to know just to clear your thoughts;
1. Installation
Did you not install the security cameras at your home just to avoid the complex system and gadgets that are required to do so? If yes, then the bulb cameras are known going to make your life easier.
Forget about the complex and well-installed systems for your security just bring the camera bulb at home and place them on your own.
The coolest feature of the camera bulbs is that they are ready to install. You can simply fix them in a holder like any other ordinary bulb, and it will start working without special wiring.
2. Resolution
The bulb cameras are available in two different resolutions, 960p and 1080p. Usually, all the average security cameras fall in this range except the ultra-security cameras that have 2160p resolution and are used for top security applications.
The 960p will provide a bit blurred image but use less energy as compared with 1080p. You can choose your required resolution among both.
3. 360° Coverage
The 360° is even missing in some top-quality cameras, but here in bulb cameras, you'll get this feature. These cameras will provide you with the entire image from one to another corner. Remember that not all bulb cameras have this feature. So, make sure to check before buying.
4. Night Vision
Based on different applications, different versions of bulb cameras are designed. If you are planning to install these cameras outdoor, then the night vision feature will surely provide you with an all-night view of a specific range without turning the light on.
5. Usage
Bulb cameras are the easiest of all in order to use and control. These cameras need just a wireless WiFi internet connection and storage like the SD card or other memory card.
For the controlling of camera features, mobile apps are available with which you can set everything even far away from home. These cameras are compatible with multiple devices, including mobiles, laptops, tablets, and computers.
6. Movement and Sound Sensor
In the multiple features of bulb cameras, movement sensing is quite convenient. The bulb cameras are designed to rotate by sensing any movement in the surroundings.
Other than the movement, various bulb cameras can also be used to deliver the sound or hear the voices of the person in front of them.
7. Price
Now, after knowing all the features, you just think that these cameras are expensive. Well, it's not the case. The bulb cameras are available for between 30-300 dollars. The $300 cameras have almost all the features described above.
Final Talk
Hopefully, the above features are enough to clear all your confusion about the quality and functionality of light bulb cameras. While browsing the cameras, you just need to get the one according to your requirements.