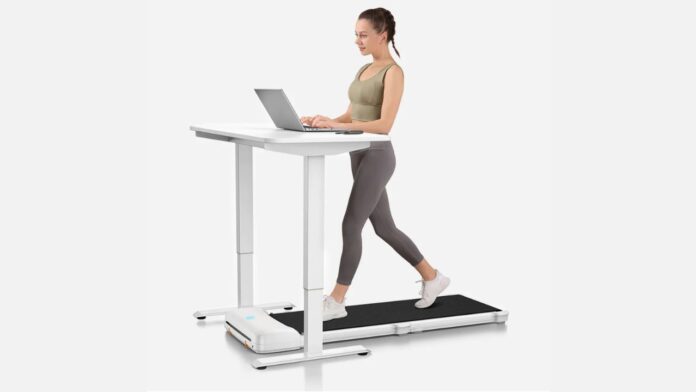 Staying active while maintaining a healthy lifestyle has never been easier with the increasing popularity of walking treadmills, especially for home use. These fitness machines offer users a convenient way to incorporate daily walking routines into their everyday life, regardless of weather conditions or time constraints.
Below are the top 4 best treadmill for walking that are perfect for home use.
WalkingPad R1 Pro
The WalkingPad r1 Pro is a very popular walking treadmill with rich features designed for home use. It has a sleek and fordable design that makes it perfect for small areas or spaces in your home. It is made from a high-quality aluminum alloy frame which makes it durable and stable for long and intense workouts. This walking treadmill also shows real-time data, which includes time, distance, speed, and the calories burned in each session. It can be connected to a smartphone which allows users to monitor their progress and access a different variety of workout exercises.
WalkingPad A1 Pro
The WalkingPad A1 Pro is another excellent option for home use as it is very popular for its space-saving design and multiple user-friendly features. It has a compact and foldable design making storing very easy as it can be stored even under your bed or the closet if it is not in use. This treadmill features a high-density fiberboard deck with EVA cushioning which ensures a comfortable walking experience. The LED displays installed in this device provide essential workout information for the users, including the user's time, distance, and speed.
WalkingPad C1 Foldable Treadmill
The WalkingPad C1 is a foldable treadmill that focuses more on simplicity and convenience. The compact and slim design makes it ideal for users that are living in small spaces and apartments. The best feature that makes this device suitable for home environments is its quiet noise level which goes as low as 54.8 decibels which allows for quiet and uninterrupted workouts. This device offers two workout models, a manual model, and an automatic mode. In manual mode, users can control the speed with their footsteps while in the automatic mode, it utilizes an adaptive speed control based on the users' walking pace.
WalkingPad R1 Pro Plus
The WalkingPad R1 Pro Plus is an upgraded version of the r1 Pro version. This device now includes additional features for enhanced performance. This device now provides a more comfortable and stable walking experience with an extended walking area and increased load capacity. Its foldable design saves a lot of space making it ideal for small homes and apartments. It also has an intelligent footstep induction system where the device automatically starts or stops whenever the user steps on or off the running surface of the treadmill.
Conclusion
Buying a walking treadmill for personal use is a wise decision if you take into consideration the numerous health benefits and the convenience that it brings. There are a lot of high-quality walking treadmills out in the market that will be able to match many users' preferred needs and fitness levels. However, it is best to carefully consider your budget when you are choosing walking treadmills. It is important to make sure that you get the treadmill fits your budget and best aligns with your fitness goals in mind.