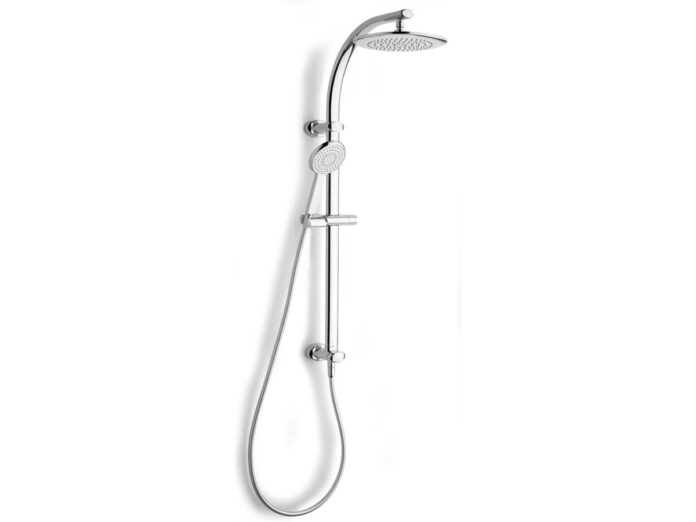 Bathing is as old as nature. It is the means by which humans cleanse their external bodies, and given its importance, it is done a lot of times through the course of our lives. An average person showers up to 28,000 times in their lifetime, according to statistics. This clearly emphasizes the significance of showering, particularly in this modern era.
However, there are an increasing number of accidents and falls associated with bathrooms. Especially with the installation of tiles (although there are non-slip tiles created to eliminate this). Showering becomes terrifying for children, the physically challenged, and some elderly. As an added safety feature, a shower head rail can double as a shower head and a support when needed.
Shower head rail offers flexibility and effortless bathing
Bathing should be enjoyable and pleasurable, and not stressful, as it is sometimes understood to be. This is where the utility of a shower head rail comes into play. When installed, it allows users to direct the flow of water to the parts of the body they desire. This is very useful for those who are not physically fit. The pressure from an overhead shower head can sometimes be too overwhelming.
Shower head rail offers comfortability for everyone
The bathroom is one of the most used areas in the house with each home member having different bathing preferences. Let's face it, if you have a family comprising people of different heights, traditional shower heads will favor certain heights to others. A shower head rail evens the playing field or better put, bathing field, for everyone. With improved bathing comfort, you may have a hard time getting people out of bathrooms on time, but it'll be worth it.
Is there a set height for installing a shower head rail?
The honest answer is no. However, it is recommended that you choose a size that is between 1.7 and 1.8 meters in height. This is the best option if you want to be comfortable while using these.
What features make a shower head rail suitable for children and the elderly?
A shower head rail is considered ideal for kids and the elderly because of the flexibility and comfort it offers. Of all age groups of people, these two are susceptible to bathroom accidents and injuries. Hence, this bathroom accessory allows users to adjust the shower head according to height and conveniently use the bathroom with little or no assistance.
Conclusion
Because of its flexibility and comfort, a shower head rail is considered ideal for children and the elderly. It adds to the beauty of the bathroom space. They come in different top-quality construction materials that give them durability and corrosion-resistant abilities. Shower head rails allow users to adjust the shower head to their height and use the bathroom with little or no assistance. It is also reasonably priced and long-lasting. A shower head rail is also easy to install if you've basic knowledge of plumbing. If not, it's best to hire the services of a reputable plumbing company for a perfect installation.