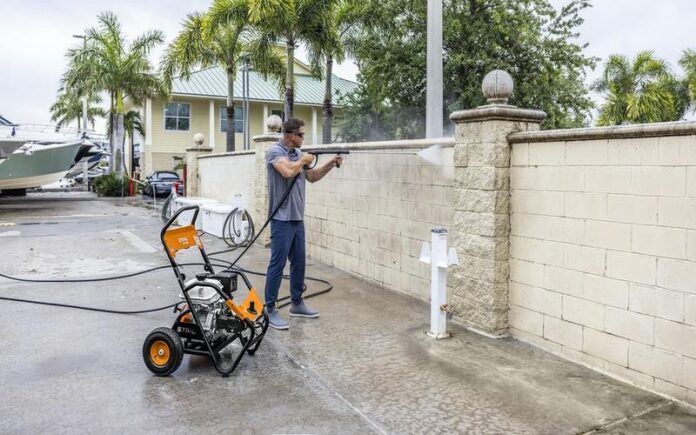 Introduction
As a matter of fact, pressure washers are recommended by most experts to use for washing areas on a large scale. These areas may include building parking, vehicles, large factories, and other machinery. It would not be wrong to say that these tools are most suitable for disaster cleanup. However, according to the latest reports on pressure washers, it has been found that if you misuse your pressure washer, it can result in huge losses even a life loss can occur.
Any kind of change in the washing direction may result in serious hazards. If you are curious to know about hazards that may be caused due to pressure washers, then continue reading. This blog will also suggest some ideas to treat injuries caused by Pressure washer hazards.
How To Avoid Hazards Due To Pressure Washer?
Before moving towards the most common hazards caused by your pressure washer, you should be aware of the number 1 piece of advice. This advice states that you should never ever try to point a pressure washer as yourself or any other living beings around you. This advice is recommended by the Centers for Disease Control and Prevention.
Other tips  to avoid hazards due to pressure washers are listed below :
The ground fault circuit interrupter should be tested before using your pressure washer.
If you are using a Gas-powered pressure washer, you should avoid using it for indoor applications as it may cause the release of carbon monoxide which may also lead to death.
If you are using a pressure washer that is connected to a cord then make sure you avoid using it in a wet area. Always buy a cord that has waterproof properties.
You should wear personal protective equipment such as rubber-soled shoes to avoid insulation while you are washing through your pressure washer.
You should never try to cut the extension cord or power cord of your pressure washer.
If your washer is not producing good Results and emitting annoying sounds then you should immediately look for an electrician.
Treatment For Injuries Caused By Pressure Washer
You have read some tips to avoid hazards that may arise due to the misuse of pressure washers. However, if you have already faced some injuries due to a pressure washer then the following tips may help you to treat them. You can also use these tips to avoid any injuries in the future.
First of all, you should wash your hands with a handwash and water.
You should have a first aid box with you. If you get bleeding due to your pressure washer then you should place a cloth on the affected area and press it with pressure.
Once you feel like the bleeding is stopped then you should clean your wound with place water.
You should place a dry adhesive bandage over your wound to ensure safety.
If you get some serious injuries then you should immediately contact a doctor to avoid further issues.
Conclusion
All the tips described above can be really helpful when you are using your pressure washer. However, you should always be an expert at using it and consult your manufacturer or supplier to guide you About using your pressure washer in the best possible ways.